CRISS CP/M product support page
This page will collect all information that could be useful to assemble and use CRISS CP/M 8-bit DIY personal computer. It is just filling with technical data but if you have any question please don't hesitate to ask emailing to mail@ogss.ru and please don't forget to mention CRISS in the Subject!
Some technical info can be downloaded at project page at hackaday.com, don't forget to like the project while downloading is in the progress!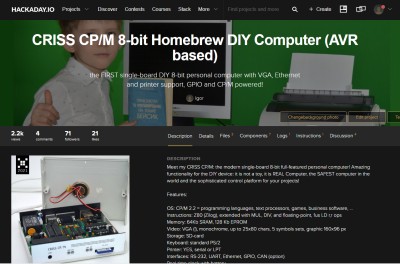 Support topics:
Software
Programmers reference
Translation is under progress, information will be published in a while!