Shop
Please write me to mail@criss.fun if you are interesting to have your own CRISS CP/M!
The situation with ICs in the world is unstable now and there is no chance to collect the kit at reasonable price. All major chips are out of stock and the only chance to find them to browse local stores. Microchip website from May 2022: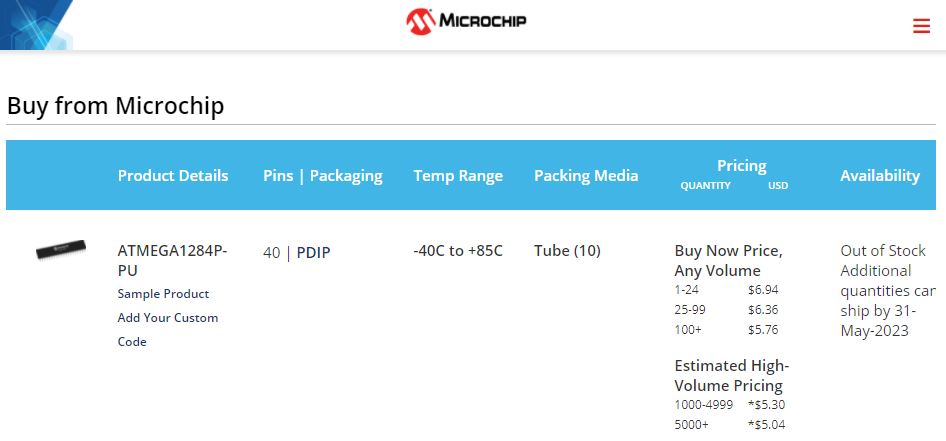 So our advise is: try to collect key components locally and don't hesitate to send requests for Gerber files for the PCB etc. Unfortunately now it is the only way to build the computer. If anyone is able to take the activity to collect and sale the kits please just write me to get the FREE permission to do that.
In any case feel free to request all information you need to build the computer: the schematic, PCB, BOM, replacements available etc. Thank you!